The Mother of All Reasons for Having a Long Term Care Insurance Policy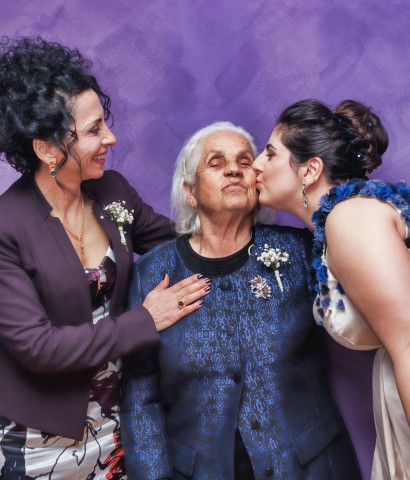 It's frequently said that long term care is a women's issue, and there's a lot of evidence to support that point of view. Sixty percent of family caregivers (read: unpaid) are female. Not only is the majority of long term care provided by women, but a visit to any assisted living facility, nursing home, or continuing care retirement community quickly confirms that most professional (read: paid) long term care is provided to women.  
So, the argument can easily be made that it is women who benefit most from having a long term care insurance policy in place when the need arises. However, that assumption ignores some of the complex realities of long term care. Family caregivers (read: family experience) can help us understand the true upside of a long term care insurance policy—for family members of any gender.  
Like returning soldiers seasoned by war, caregivers are often reluctant to talk about the more difficult aspects of long term care. They are also, unsurprisingly, the people most likely to purchase a long term care policy. A need for long term care is always stressful, for both the person needing care and the family system. Family members who've walked through the journey of caregiving often describe it as bittersweet at best, heartbreaking and gut-wrenching at worst.  
The challenge is not limited to the physical and emotional. As an article headline in the Feb. 20, 2022 issue of The Wall Street Journal revealed: "Caring for Older Relatives Is So Expensive That Even AARP's Expert Files for Bankruptcy." The subtitle read: "Unexpected costs can accumulate over time and overwhelm even the most experienced of the nation's 53 million family caregivers."
Long term care is rarely a walk in the park. Consider, for example, the family member who seems suddenly very concerned with money, caring more about asset preservation than the sanity and financial security—not to mention the career—of relatives who may be juggling working full-time while providing the best care they can under the circumstances. And then there are the relatives and other onlookers who are suddenly happy to give you a piece of their mind. In the emergency that develops as a result of some long term care needs, the modern family can experience a genuine meltdown.
So, we understand that: 
·       Long term care is hard
·       Money can make that situation easier
·       Money that's paid by an insurance company is the easiest to spend. It preserves funds earmarked for other considerations, such as inheritances, or the needs of a surviving spouse.
And so that insurance company money—the claim money—can be considered a salve of sorts to families experiencing a long term care need.
Summing up: What can we learn from experienced family caregivers? That peace of mind cannot be guaranteed. It can't be purchased. At the same time, we must acknowledge that an easy source of money for caregiving can help facilitate peace of mind.
It's said you'll never find a widow who will talk negatively about her husband's life insurance policy. Similarly, family caregivers who were lucky enough to have had a long term care insurance policy at their disposal wax eloquently on the benefits of the policy.
Mother's Day is May 8th. Make no mistake, peace of mind is perhaps the mother of all reasons to purchase a long term care insurance policy. Claims money helps people who need care—and the people who love them.

If you have any questions about your long term care insurance or planning please do be in touch. Baygroup Insurance can be contacted at http://www.baygroupinsurance.com/forms/contact-us or call us at 410-557-7907 for more information.