Survey Says: The 24th Annual Survey on Long Term Care Insurance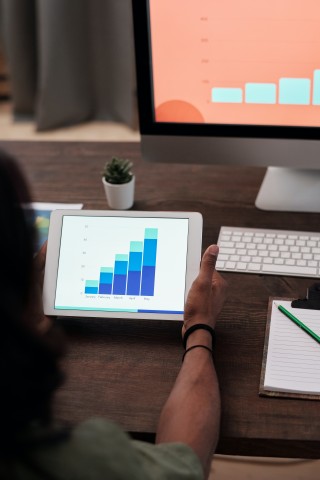 The yearly "Milliman Long Term Care Insurance Survey" was recently published by Broker World magazine. As in previous years, the survey covers the prior year's standalone long term care insurance sales as reported by insurers, so the data in the article refers to 2021.
The value of this survey is the ability it provides to identify changes in the long term care insurance market, buyer profile, and policy selection. Each year's survey is filled chock-a-block with interesting nuggets of information. Specific metrics, from how long it takes for an application to go through the underwriting process, to the age of purchasers and the benefit periods they choose, can be insightful.
Two highly unusual events resulted in odd survey results this time.
You can likely guess the first unusual event. The Covid-19 pandemic was the catalyst responsible for several atypical survey outcomes. For example, the percentage of facility-based claims paid declined. This may have been driven by an exit from nursing homes and other facilities to home-based care for those claimants who had the choice. On a grimmer note, it may also be due in part to the pandemic deaths of nursing home residents.
No one likes to wait while an insurance company is deciding whether or not to approve an application. Time in underwriting, from application date to a decision, increased from an average of 40 days in the prior year to 60 days in 2021. One reason may have been difficulty in getting medical records from short-staffed doctors' offices.
Another reason was the deluge of applications caused by the second unusual event of the year: 2021 was the year that the state of Washington implemented a .58% payroll tax to provide a very modest long term care benefit ($36,500). Only by purchasing a private policy and submitting an application could one be exempt from the tax. Employees responded by swamping insurers with applications. Fully 60% of standalone long term care insurance sales in the United States in 2021 were in the state of Washington. These sales threw a monkey wrench into the Milliman survey metrics—from gender of applicants to issue age. One example: for the first year ever, more men applied for long term care insurance than women in 2021.  
Will other states follow Washington's lead and implement their own long term care programs/taxes? California has completed an initial feasibility study and a task force is exploring the possibility. A patchwork quilt of state programs could have profound effects on the market. 
One frequently-heard speculation about state-imposed programs is that, far from encouraging the purchase of policies which will stay on the books and provide meaningful coverage, these programs may simply encourage purchases to secure exemptions from taxes. Then, policyholders who have secured an exemption may lapse their policies, effectively defeating the purpose of these programs. Moreover, since insurers lose money on policies that are not kept for at least a few years, state programs might disincentivize insurers from entering or staying in the industry.  
And here's another startling statistic: removing Washington figures from the mix reveals that new policy sales in 2021 actually decreased by almost 10%. Was the reason related to Covid, or the fact that Washington sales so deluged long term care insurance specialists…or something else? It's likely that consumers put off estate planning, meeting with investment advisors, and making decisions on long term care insurance until things got back to a more normal pace of life. Stay tuned!
Claims activity, according to the survey, remained relatively unchanged from the prior year, just a hair under 19 billion. NOTE: claims reporting is slower than new sales reporting, so the claims reported in the 2021 survey were actually from 2020. It will be interesting to see next year if the 2021 claims numbers vary materially.
One key takeaway from this year's survey: Those individuals who purchase their own long term care insurance policies can at least partially insulate their long term care plans from the uncertainty of government-imposed programs, both state and federal. I'll bet 100% of any survey respondents would say that having more control over their long term care planning is a smart move!
If you have any questions about your long term care insurance or planning please do be in touch. Baygroup Insurance can be contacted at http://www.baygroupinsurance.com/forms/contact-us or call us at 410-557-7907 for more information.