Blurring Lines: Medicare Advantage and Long Term Care


Medicare has always been very clear about the fact that it does not cover the vast majority of long term care. What it does cover is qualified intermittent, not daily, skilled home care following a qualifying hospital stay that is limited in duration.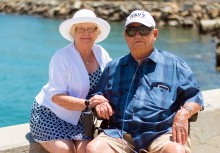 However, last year, a shift in policy was signaled that gave Medicare Advantage plans the ability to cover a variety of services that were previously not allowed. They include adult day care and in-home help with activities such as dressing, bathing, and medication management.  
In discussing the new interpretation of Medicare Advantage programs, Seema Verma, administrator of the Centers for Medicare and Medicaid Services (CMS), noted that CMS wants to let plans offer benefits that can help with physical impairments, or, reduce avoidable use of emergency rooms. CMS used to restrict these kinds of benefits—  which some fear will drive up health care costs.
Historically, Medicare Advantage allowed private insurers to offer an alternative to traditional Medicare. Medicare Advantage plans are financed by government money and sometimes augmented with patient premiums.
For illustrative purposes, let's take a look at what enrollees in some Anthem plans in Arizona and California will have access to in 2019:
-      Meal delivery for up to 42 days
-      16 hours of in-home assistance (four 4-hour shifts)
-      40 hours of respite care per year for caregivers
-      For older adults who need supervision, one visit per week for adult day care center services
-      Transportation services to health care appointments
There's no doubt that services like this can be a boom to individuals and families struggling with caregiving. But I'm concerned that people may consider these benefits more generous – and more reliable – than they are.
Here's what I hope you will keep in mind as you make decisions about the Medicare plan right for you:
Here Today, Gone Tomorrow
These new services, which are short-term in duration and relatively modest, may be cut back or discontinued if they prove to be not profitable. There is no guarantee that they will be offered each year. Therefore, it's wise to not always count on them.
Few Medicare Advantage Plans Offer These Benefits
While a few insurers are adding these support services, CMS estimates that less than 7.5% of Medicare Advantage plan enrollees will have access to these support services.
Windfall, Not Foundational
Traditional long term care planning covers a wide array of care options from intermittent to daily care, up to the limits of the policy design (daily benefit multiplied out by a number of benefit years).  
If you see Medicare Advantage plans, this year or down the road, that describe a long term care insurance like benefit, be aware that it's highly unlikely to have as substantial a benefit as a long term care insurance (LTCi) policy. In addition, the benefit doesn't have the strong renewable guarantees present in a LTCi policy.
Long Term Planning for Long Term Care
It's wise to look upon any Medicare Advantage benefit as a bonus— a type of windfall. Certainly not as something you can rely on in the long run to take care of the financial burden of extended long term care.
Unless (and until) you have guaranteed long term care insurance coverage in place, your retirement plans are on a shaky foundation. Long term care can be tough enough topic— without the blurred lines of changing national policy resulting in some companies in some areas of some states changing a particular year's Medicare Advantage offering in certain plans. Take the time to focus in on the nature of, benefit of, duration of, and guarantee of any long term care benefit on which you are relying.  
If you need help reviewing any Medicare Advantage sales literature to help you understand how in-home support and personal care services, social worker phone lines, adult day care, or other benefits being newly added to some Medicare Advantage plans may support, but not replace, a LTCi policy, feel free to contact Baygroup Insurance at http://www.baygroupinsurance.com/forms/contact-us or call us at 410-557-7907 for more information.