5 Things You Need to Know About Federal LTCI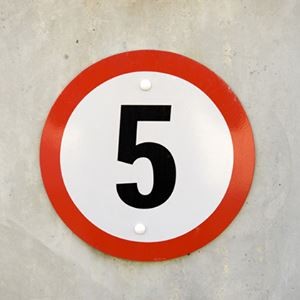 Featured on: talkaboutltc.com
The Federal Long-Term Care Insurance Program covers over 273,000 federal employees but some of its features differ from other LTC policies. Here are five things you need to know about the coverage. 
1: Eligibility is broad, but there are gaps:
The Federal Long-Term Care Insurance Program FLTCIP website lists which employees are eligible for coverage. These groups include federal and U.S. Postal Service (USPS) employees and annuitants, active and retired members of the uniformed services, other specific employees, and qualified relatives. Some groups don't qualify, however. While same-sex domestic partners of federal and USPS employees and annuitants can qualify by filing the required form, the coverage is not available to same-sex partners of active or retired members of the uniformed services.
Spouses who get the coverage though their husband or wife need to recognize potential problems, said Curt Sheldon, CFP with C.L. Sheldon & Company LLC in Alexandria, Virginia. If the federal employee elects a single-life annuity at retirement, the LTC coverage for the surviving spouse stops at the employee's death. Divorced spouses of eligible participants are also ineligible for FLTCIP coverage, he adds: According to the program's website: "Former spouses are not eligible to apply for this insurance, even if they are receiving a survivor annuity."
Sheldon said, "I work a lot with military people who are also eligible for the federal long term care insurance program. So, we always at least look at it as an option if long-term care insurance is indicated for those clients and I have a few federal employees as well that are clients. So, (for) probably 80 to 90 percent of my clients, we at least take a look at it."
2: Participants can choose from prepackaged or customized plans
Eligible participants can choose from four "prepackaged" plans or build custom coverage. The prepackaged plans offer increasingly rich benefits. Plan A starts with a daily benefit amount: $150; a benefit period of two years and a maximum lifetime benefit of $109,500. The waiting period is 90 calendar days and applicants can request 4 percent automatic compound inflation option, 5 percent automatic compound inflation option or a future purchase option. Plans B, C, and D offer increasing daily and lifetime benefits and longer benefit periods, but the waiting period and inflation options remain the same as Plan A. Customized plans allow buyers to specify the daily benefit amount and benefit period, including a lifetime unlimited option.
3: Premium pricing is unisex
The program's gender-neutral pricing can be particularly advantageous for single women, says Sheldon, although it's less so for married couples.
4: The coverage requires trade-offs
Melissa Barnickel, CPA, CLTC with Baygroup Insurance LLC in Monkton, MD, works with a national account that has numerous federal employees. Consequently, she frequently compares and contrasts coverage options for them to see which is the best value. She points out that the buyers do face trade-offs with FLTCIP. For example, the coverage is not state-partnership qualified and rates are uniform. Most LTCI-applicants don't ever want to go on Medicaid, Barnickel said, but if they are paying the same premium for a FLTCIP policy as a nongovernment policy that is partnership-qualified, she will recommend the partnership-qualified plan.
There are no partner discounts and just one pricing class. That means healthy applicants cannot receive preferred rates and less healthy applicants can't be rated for coverage, even if they're willing to pay a higher premium. Additionally, benefits are paid daily, not monthly and the 90-day elimination period is the only option. Riders are limited, as well. Shared-care and survivorship riders are not offered and the range of inflation protection options is limited to 4 percent and 5 percent compounded or the future purchase option. These limited options can which limit planning flexibility around premiums and buyers' out-of-pocket costs.
5: Waiver of premium feature differs from most policies
FLTCIP policies start waiving their premium on the first of the month after the elimination period and the eligibility of benefits, while most LTCI policies start the waiver as soon as the insured satisfies the elimination period. Barnickel cites an example. If the insured has a zero-day wait for home care (with a nonfederal policy) and starts collecting benefits, the waiver takes effect from the beginning," she said. With FLTCIP, however, the waiver starts on the first day of the month after the insured completes the waiting period and is eligible for benefits.