Health Insurance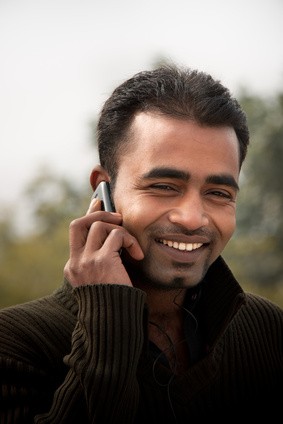 Looking for health insurance?
2018 Open Enrollment begins - 11/1/2017 thru 12/15/2017, for a 1/1/2018 effective date.
There are special enrollment periods available during the year based on certain life changes and special circumstances ... i.e. marriage, birth, loss of health insurance (not including failure to pay premiums), newly ineligible for subsidies.  
Having health insurance gives you peace of mind.  Health insurance protects you from high out-of-pocket medical care costs.  An accident or illness can happen at any time.  Visits to the doctor or hospital and medical treatments can be expensive.  Don't be unprepared.
Having health insurance means knowing many of your health expenses will be covered.
Health Care Reform Key Mandates
Penalties will apply to individuals who do not have health insurance. The penalty is pro-rated on a monthly basis.
There are a few exceptions (such as temporary medical), if you purchased your plan prior to March 23, 2010, your plan is grandfathered and you don't need to buy a new ACA (Affordable Care Act) plan.  As long as you keep that plan paid up and unchanged, you can keep it as long as you like.
The ACA guarantees that no one can be denied coverage or charged higher premium because of their health.
There are core essential benefits that must be included
Preventative services must be offered at no charge.
Plans are categorized in metal levels
Metal Level
What Health Plan Pays

What You Pay

Platinum
90%
10%
Gold
80%
20%
Silver
70%
30%



Bronze
60%
40%
Monthly premium rate is a separate cost and is not included in these calculations.
If you are a Maryland resident and you buy your own health insurance, you may be eligible for a subsidy (calculator) or view chart.  The subsidy is based on 2015 household income, so if your income changes during the year, you can log back into the exchange and update your information.  If you are eligible for either a premium or cost sharing subsidy, you must buy your health plan through the Maryland Health Exchange.  Please contact Baygroup for assistance with this.  We will provide you with our Consumer Assistance Worker number and help you navigate your the website to select coverage appropriate for you and your family.
If you are not eligible for a subsidy, you can buy the same plans for the same premium outside of the exchange.
For Individuals over 65 years of age
Medicare supplemental insurance plans are not affected by the Affordable Care Act.
2016 Medicare Resources
Access the Medicare Part B Premiums and Medicare costs at a glance
Medicare Part D (drug plans) open enrollment for 2017 is from October 15th to December 7, 2016.  Each year you should review to see if the plan is right for you.  To do so, go to www.Medicare.gov.
Medicare Supplement Policies compliment Medicare A and B by paying for deductibles and co-pays.  To learn more, contact Baygroup Insurance.
The principals at Baygroup Insurance are can help you find individual or Medigap health coverage.  We are a health insurance brokerage, which means we can shop many carriers to find a policy that is the best value for you.  The insurance companies pay us, it does not cost you anything extra to have our guidance.
For more information about health insurance, visit our FAQ page.