The True Cost of Long Term Care for Caregivers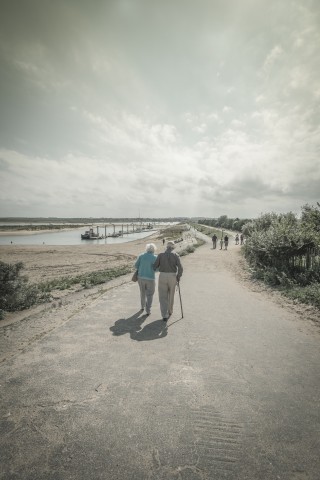 The true financial cost of long term care for caregivers can be a huge burden. No one wants to be dependent on someone else for everyday tasks, however, the truth is that almost 70% of Americans 65 years of age and older will need long term care at some point in their lives. Here is what you need to know about the real cost of long term care if you are a caregiver.
According to the Genworth study "Beyond Dollars", caregivers miss an average of seven hours of work a week to fulfill their caregiving duties. This is almost 18% of a 40 hour work week and the amount of time missed at work is only rising. The average of seven hours a week of work missed today is up a 19% increase from 2010. In fact, today 77% of caregivers report that they miss work in some way in order to fulfill their caregiving duties.
In addition to all the time missed at work, the average out of pocket cost a caregiver provides for those they are looking after is $10,000 a year. This is a 20% increase since 2010. Today 62% of caregivers who are helping to cover costs will even pull money from their savings and retirement funds, instead of money they are making from their salary, to pay for care. About half of all caregivers report helping to cover long term care expenses in some regard.
The good news is it that it is estimated that early planning can bring this average cost down. The out of pocket expenses that could have been prevented is $8,000 on average. Afterall, 50% of caregivers said that in hindsight they would have taken different actions regarding their family's long term care.
Unfortunately, it is not a surprise that people get older over time. Encourage your loved ones to try talking to a long term care insurance expert to learn more about options to pay for care. Choices may be one or more of the following: long term care insurance, life insurance or an annuity with a long term care rider, life insurance that you use the death benefit for a chronic illness, or a home health care policy. All these examples can either minimize or save your family from incurring the financial cost of care. Planning ahead can be cost-beneficial to those you plan to care for as well since premiums are based on age and health at the time of purchase. The earlier your family plans together, the more you will all save.
Sources:
Exposing the True Costs of a Long Term Care Event. Genworth Financial Inc. 16 Jan. 2016.
Who Needs Care?. The Official US Government Site for Long Term Care. 16 Jan. 2016.