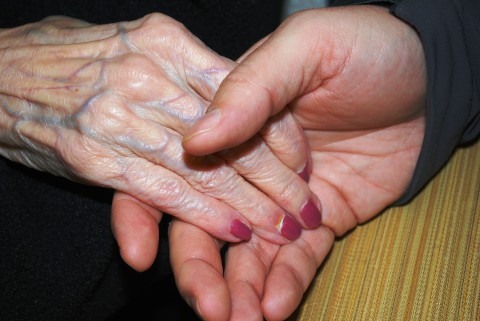 November is long term care awareness month. Even though long term care is often discussed in the news, it is frequently confused with healthcare. It is important to understand the distinction between the two types of care in order to make sure you are well prepared for your future needs and are able to stick with your preferred long term care options when the time arises.
Healthcare vs. Long Term Care
In general, healthcare's goal is to prevent or cure an illness, while long term care focuses on making sure a person can function so that they may live independently. Oftentimes, this means assisting with basic, daily tasks such as dressing, bathing, and toileting.
Long Term Care Myths
Don't fall into the trap of complacency when it comes to creating a long term care plan. Common myths include:
1) It Won't Happen to Me
The truth is that almost 70% of individuals turning 65 today will need some type of long term care during their lifetime. This can be a result of either chronic illness or an accident.
2) Medicare [1] and Medicaid [2] Will Cover Me
In reality, Medicare [1] only covers a specific portion of skilled nursing care up to 100 days. This would kick in after the patient is admitted to a hospital for at least 3 days and would cover skilled care that is reasonable and necessary to prevent or slow further deterioration. It does not care cover non-medical tasks as discussed above. Meanwhile, Medicaid [2] is only available to those who meet very strict asset and income requirements.
3) My Family Will Take Care of Me
The financial cost of caregiving takes a huge toll on caregivers. According to the AARP, caregivers spend an average of $6,954 on out-of-pocket costs related to caregiving every year. This is not including lost wages from either missing work, shifting from full-time work to part-time work, or having to quit a job entirely to care for a family member. Additionally, primary caregivers are more likely to have anxiety, depression, and their own health issues compared with non-caregivers.
4) That's What my Savings Are For
Those facing an unplanned extended care event are estimated to spend their savings two to three times faster than expected. With the average cost of a care in a nursing home running about $102,000 per year, this can be a burden on even the most careful of planners.
Make sure you and those you love are aware of the statistics of long term care and know what is and is not covered through your health insurance before you are in the position of needing such care itself.
Don't Wait Too Long
Waiting too long to plan for your long term care can hurt your chances of getting the type of coverage you may need. Long term care protection has many solutions. The healthier you are and the younger you are, the easier it is to obtain a good rate on certain plans. Additionally, over time insurance companies will change their pricing structures so it is best to strike while the iron is hot. Inflation can also be factored into the policy with a rider so that your benefit increases to offset the change in cost of care. They are also tax free. There are different types of long term care insurance choices to best fit your health, preferences, and finances: standard long term care insurance, life insurance or an annuity with a long term care rider, life insurance that you use the death benefit for a chronic illness, short term care that provides for up to 1 year of care or a home health care policy, are all possibilities.
The holidays are always a time to remind us of how much we have to be thankful for. Take the time out to create a long term care plan today. You will be thankful you did. Contact Baygroup Insurance at http://www.baygroupinsurance.com/forms/contact-us [3] or call us at 410-557-7907 for more information.
Sources
Caramencio, Alicia. Don't Underestimate the Value of Long-Term Care Insurance. AHIP Blog. 1 Feb. 2017. <https://www.ahip.org/dont-underestimate-the-value-of-long-term-care-insurance/ [4]>.
Jenkins, Jo Ann. "Caregiving Costly to Family Caregivers." AARP. 14 Nov. 2016.
<http://www.aarp.org/home-family/caregiving/info-2016/caregiving-costly-to-family-caregivers-jj.html [5]>.
What Every Woman Should Know About Long Term Care. Lincoln Financial Group. 27 Nov 2017.
Who Buys Long-Term Care Insurance? Life Plans. 1 Feb. 2017.